Discover the on-screen keyboard you need
Which utilities best suit your organization?
Imagine having an online database with thousands of on-screen keyboards, keypads, & templates easily modified and usable in any application on any O/S. IMG has thousands of keyboards, keypads, macro/numeric/function panels, audio/video panels, kiosk/POS layouts, terminal emulators, and industrial membrane panels online for you.

We offer a True Cross-Platform User Interface
that can be customized and integrated into all software. Total Control over the operator user interface with security and reliability. You choose when, where and how the user interacts with the system!
---
The
My-T-Soft Family Product Line
includes: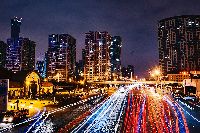 ---
What is the difference between My-T-Mouse / My-T-Pen / My-T-Touch / My-T-Soft?
My-T-Pen, My-T-Touch, and My-T-Soft (and numerous other private label versions) are version matched, and contain the same features. These are aimed at the commercial / industrial world. My-T-Mouse is still aimed at the desktop / home / consumer type user, while OnScreen is designed for individuals with special needs.
My-T-Pen, My-T-Touch, and My-T-Soft were optimized for specific pointing devices, but now have evolved into exactly the same software, with different names. Touchscreen vendors prefer My-T-Touch, while Pen, Tablet & Wearable PC vendors prefer My-T-Pen. Industrial, Ruggedized, Whiteboard, and for other types of pointing devices, My-T-Soft is preferred. All keyboards are grouped as the My-T-Soft Family, and going forward, all releases will be named My-T-Soft.
My-T-Pen, My-T-Touch, and My-T-Soft are full packages with international keyboard layouts, programmable macros, developer tools, and more.
My-T-Soft TS - the TS distinction stands for Terminal Server (or Terminal Services). This product allows My-T-Soft to run on a server, and operate within remote desktops over a network (ie ICA / RDP or other thin clients). This is a specific solution for applications that are rolled out using Terminal Server/Terminal Services/Citrix and (usually) have different types of devices (terminals) connected - e.g. Windows CE or Linux devices in the warehouse, desktop PCs in the office, wireless Palm devices for the managers, etc. You run My-T-SOft from the server to each client in very large organizations.
TouchRight Utilities is a simple right-click utility that allows operation from a touchscreen or pen that does not have support for the right-button click. It has nothing to do with keyboards, and has everything to do with being able to get at context menus, properties, etc.
The next generation of user customizable, target selectable software designed and developed by IMG is Build-A-Board
Services
IMG can provide a wide range of services to our customers, including:
layout customization
system & product engineering
product customization
product integration
developer support
custom features
Some service requests can lead to new features - if a customer requirement is seen as beneficial to the existing product, sometimes IMG will do the required development (and often generalize it) and incorporate it, so it is of benefit to current & future customers.
For further information or to discuss your project, please contact IMG.



• My-T-Soft 1.90 Release 5 - 32-bit & 64-bit versions, automatic license options, online database of layouts, etc.
• My-T-Soft® Build-A-Board 2.20 Release 7 now available! Run-Time support for Windows, Windows CE, Android, Linux, and Mac OS X! Integrates with Build-A-Board.com. Multiple license options, Free license available.
• My-T-Soft for Android Customizable Layouts, online database of layouts, transparency, undocked boards. See what you can do with Android now!
• The My-T-Soft® Build-A-Board How To Video Series is now available! See the Build-A-Board Videos or IMG's YouTube Channel.
• My-T-Soft Basic 2.30 - Includes Free Edition and is part of the IMG Personal License
• Downloads use the IMG Smart Downloader to make downloading even easier!
• Windows 11 is supported for all products.
• Joystick-To-Mouse 2.80 Release 6 is now available.
• The IMG Personal License is available for $9.95 - Individual license for Joystick-To-Mouse, My-T-Soft Basic, SmartClick, TouchRight Utilities, WordComplete.
• All New releases can be installed and run on any USB drive! IMG's "Insert and Run Anywhere" USB Drive option means any IMG product can be run from any USB drive! Whether U3 capable or not, we can run from any USB removable storage device (referred to as USB stick / thumb drive / jump drive / flash drive / etc.).