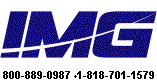 Version 1.78
Support for Windows 7 / Vista
Version match to My-T-Pen and My-T-Touch
Workstation / Network Logon Options - both Windows 7 / Vista and XP/2000
Even more layouts, now over 200 on screen keyboards providing worldwide coverage
Integrated support for Build-A-Board keyboard layouts
New configurable location options for users - private or shared
More Integrator options
Developer Kit add-ons - options to integrate DLLs with My-T-Soft, Logging capabilities
Configuration saving options - after move, after change, at close, at end of session
Numerous customer requested enhancements & updates
Version 1.77
Version match to My-T-Pen and My-T-Touch 1.77.
License includes run-time support for Build-A-Board (My-T-Soft 2) layouts.
Logon utilities - options for Windows 2000/XP & support for original and Build-A-Board layouts.
Option to close the Tool Bar for stand-alone panels.
Expanded menu including panel selection & more size options.
104 key layouts, support for Windows & Applications key.
Updates to all layouts for Euro symbol, etc.
Chinese, Japanese & Korean layouts, Asian Windows support.
Even more layouts - 180 total.
Ability to integrate sound with key clicks.
Tablet PC Interface for Windows XP Tablet PC Edition.
Improved support for rotation (display change from Portrait/Landscape orientations)
Developer's Kit 1.77 included.
Version 1.76
Various Maintenance, Help, Documentation Updates
Version 1.75
Spanish (Mexico) Keyboard layout; US Fazekas, Chubon Keyboard layout
Maintenance updates for Windows XP
Various Maintenance, Help, Documentation Updates
Advanced logon options for the IMG Logon Module - NT/2000/XP
Developer's Kit 1.75 included
Version 1.73
Various Maintenance, Help, Documentation Updates
Version 1.70
Includes 21 additional keyboards including Hebrew, Greek, Arabic, Russian, etc.
Developer's Kit to 1.71 - many new & updated features - review developer notes for details
Windows 95/98/Me/NT: Track Pointing Device Input at All Times option - this has been included for ELO touchscreens, and other devices that do not fully emulate a physical mouse
Windows 95/98/Me/NT: Alternate Virtual Interface option for Assistive devices and non-hardware approaches to operating the pointing device.
Windows NT/2000: Additional features included with IMGLOGON module, including hover, and additional support for expired passwords, Ctrl-Alt-Del support, etc.
Windows NT: Minimize problems resolved for Windows NT & Screen savers
Windows 2000: A new interface approach
Windows 2000: Transparency feature
Version 1.67
Merging of 16-bit & 32-bit code bases for install in Windows 95/98/Me/NT/2000
Version 1.61
Removal of "AddFontResource" in Win 95 / Win 98 to reduce delays during startup.
Version 1.60
AllowDomainEdit and UserNameNotPassword options allow complete customization of Windows 95 / 98 logons
Version 1.53
Addition of DisableEnter setting in INI to resolve conflicts during Windows 95 / 98 logons
Version 1.52
Ability to Enable / Disable particular keys or key-combinations
Tie Executable programs to keys or key-combinations (allows for Minimize on Enter key, or pop special help application on F1, etc., etc.
With Developer's Kit 1.40, you can "re-map" keys to type other characters
Lowercase character display (synchronizes keyboard display to "typed" character)
Force Uppercase or Lowercase at Windows Logon / Web based Network logon dialogs
Run Executable program when Send key on Calculator Panel pressed
Run Executable program when specific window becomes active (allows custom configurations as web pages (or other applications) become active window)
Version 1.50
Improved Windows 98 operation - configurable operation with Menus in Windows, Microsoft Office, etc.
Single Key per Click option
Adjustable Key Border
Improved Virtual Pointer support
Option to react or ignore Dialogs & user-input windows
Addition of advanced Macro features
Custom Logo Option
What's New in Version 1.40?
The 1.40 release encompasses all of the feedback, suggestions, ideas, criticisms, wants, needs, and product enhancements that we received from users, and have created over the past year. Enjoy!
Modifications for 1.40 include
3 new sizes, making 12 total
Supervisor / Operator Modes with Password
4 new specialty Cursors
Complete Windows 95 compatibility
Show & Hide Keys feature
Redesigned Graphics / Presentation
Developer features to customize presentation for controlled applications
---














As seen in ...